Call for Applications: Support to Digitalization of MSEs
Date: 3 April 2023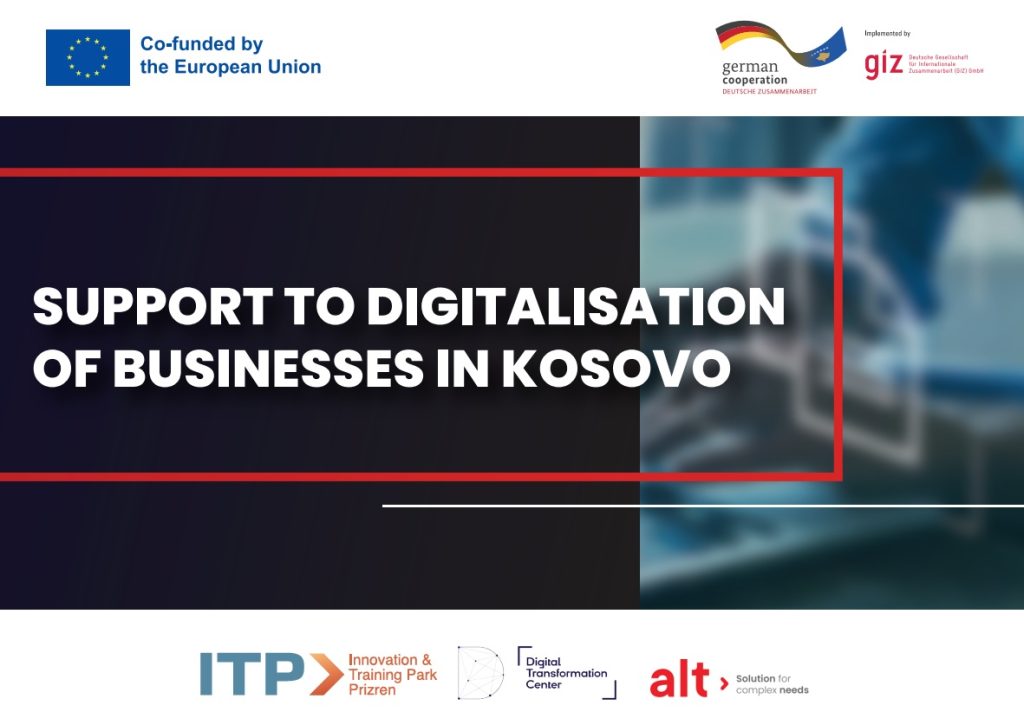 In the framework of its support to digitalization of Micro and Small Enterprises (MSE) in Kosovo, the Action Digital4Business is pleased to announce the launching of the Call to support 20 MSEs in their journey towards digital transformation.
The selected MSEs will be provided with expertise in assessment of their business model, processes, and culture in order to produce a digital transformation roadmap (strategy). Up to 5,000 EUR will be provided to each selected MSE for the implementation of the strategy and for equipment.
This activity is supported by the European Union (EU) and the German Government through the Action Digital4Business which is implemented in the framework of ITP's Digital Transformation Center.  Activities are carried out by ALT Shpk, a partner of the Digital Transformation Center Consortium – a one stop shop comprised of various entities focused on supporting companies to digitalize their business operations.
The Call for Application is published on 03.04. 2023 and the deadline for application is 22.04.2023 at 18:00 PM at the latest. [Deadline for application has been extended until 3 May 2023, at 18:00]
Visit the documents below (published in Albanian, English and Serbian languages) for more information about the Call & the link for application:
Call for Application – Albanian
Criteria – Albanian
Call for Application – English
Criteria – English
Call for Application – Serbian
Criteria – Serbian